History – How Swarf Magic came about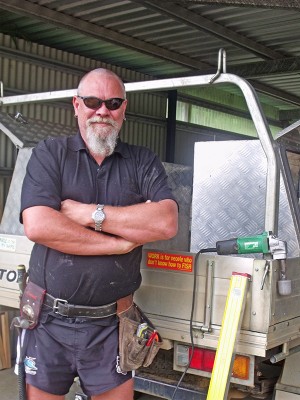 Hi my name is Anthony Nation, Inventor of Swarf Magic™. Most of my friends now me as "Nails", being a long time carpenter.
At just 14, I had started an apprenticeship as a Carpenter and joiner on Magnetic Island, with a shipwright carpenter named Walter Karban. I completed my apprenticeship, and then decided to venture out into the big wide world and travelled around much of Australia (missing out on seeing the Northern Territory though) and then headed back to what I knew, timber home construction which is what I had worked on throughout this time. Building new homes from start to finish and working on bridges and culverts from Ayr to Bowen.
Then an opportunity had arose in 1995 to head up to the Northern Territory which I'd missed exploring previously. Upon arrival I found that my carpentry kit was of no use as all NT construction is built from steel. So I restocked my tool kit up to cater for steel frame construction in remote areas.
Being very wet in the Tropics, come wet season, I would find that many a time I had to try a find a dry spot to work, generally inside the new homes we were building. Most of the homes we were building consisted of corrugated iron, being used for roofing, wall cladding ,and some ceiling work, which meant we had to cut our sheeting inside.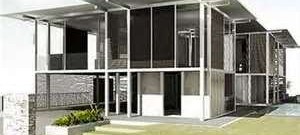 In the year 2002 working inside I found the need for a collection device to aid me in the clean up process for the nibbler, as the swarf would get in bedded into the timber flooring and also your shoes, especially thongs. The semi circular moon punching are very sharp and hard to sweep up on timber floors, the worst would be on a veranda, timber deck with gaps. The swarf would fall down in between, and sit on top of the joists, and were very hard to get out even with a magnet and air compressor. The whole process is also very time consuming.
I came up with some very crafty ideas that actually worked. And some of these ideas I actually put to use for years at a time.
It was at this point were some of my colleges had said it would be great idea to get my idea, my product, patented. And so I had papers drawn up at the Darwin court house and witnessed for the idea of IP.
In 2005 I moved back to Queensland and found that there is still a huge need for the Swarf Magic™ to be attached to a nibbler and used as an accessory which got me on the development road once again. It has now taken up until 2013 to develop, improve and polish the Swarf Magic™ such that it is now a multi function tool. Or should I say multi fit collection device.
Swarf Magic™ currently attaches to two different types of nibblers on the market, and we are in the next stages of development for the other types of nibblers.
Getting the Patent
The first year, we applied for a provisional patent  and let that settle in the dust. The next step was to employ people that knew there stuff, (because I certainly knew nothing when it came to patents!) and after another year and a bit we were granted a PTC which covered us in over 160 countries.
Next, we achieved a patent pending, and innovative patent, and now we are still going strong with a design patent, then filed for a bar code all checked off.
Now we have been granted a trade mark name, yes you guessed it . SWARF MAGIC!
Developing Swarf Magic™
We have used all professional people along the way including: